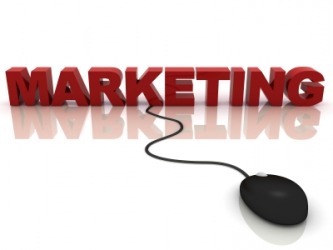 The form of marketing has changed over the years. Everyone can be an entrepreneur and start their own business. Even small kids can do that now! But if you are talking about making serious money, you must also have a serious business, right?
These days internet marketing is the fad and anyone who has the money can easily invest in this kind of marketing. But seriously, is internet marketing better than the traditional marketing we grew up with? This is the question on everyone's mind.
Maybe you are one of those people who are hesitant about investing in an online business. I would be too if I don't have any idea how things work online. It's a bit scary when you think about cashing out a large amount of money from your savings and invest it into something you are not sure of. It's like diving into waters where you are not sure of the depth! You might get drowned in the whole process but if you are lucky, you can float, swim and reach the shores of success!
Traditional Marketing vs. Internet Marketing
So what is the difference between traditional marketing and internet marketing? Let me break this down to you in as simple as I can so you can understand what we are talking about in here.
Traditional Marketing is defined as being able to meet customers on a daily basis in order to make profit. This includes the "old school" approach of advertising, selling and meeting with the needs of consumers. In order for this type of marketing to be known, you take control of advertising through newspapers, yellow pages, billboards, flyers and anything that people can take notice of everyday. It could be a flash of neon lights, a big tarpaulin ad, radio advertisements and even tv commercials. So over all, it's the "non-techy" type of marketing.
Internet Marketing on the other hand has different definitions. Online or internet marketing allows anyone to start an online business for little or no cost and begin to gain profits from the comforts of their home. By using internet marketing strategies, people can work from their computers at home even without the need for opening an actual store or business establishment. Internet marketing allows the person to own and start their business without bothering to market or advertise their product or services in a newspaper or magazine.
Is Internet Marketing better than traditional ones?
Since I have given you the definitions for both types of marketing, it is clear that there's a big difference between the two. Internet marketing has proven to be less costly and the number of people using the internet for whatever purpose they have is growing fast. So it's easy to get consumers looking at your products or services.
Not only that, we are now living in the age of the internet, almost everyone is doing businesses online and everyone is making use of the internet. Shopping is even better since they can choose the things they want to buy in just a few clicks!
Keep in mind that internet marketing has many advantages compared to traditional ones; it's not that hard to choose really. That is if you are willing to really invest in this kind of field.  So if you think internet marketing is better, you be the judge. Go ahead and observe what's going on online and you will see how much it has changed the face of marketing.