It is true that anyone can be successful in the internet marketing world given the talent, time and money. However, knowing what the SEO techniques and principles are not the only thing one must have in order to be successful in this field. Of course, it's easy to learn about SEO strategies and the theories behind it but if you have never applied them in real settings online then you will only fail. That is why you should never do search engine optimization on your own. Take it from the experts; even they can't fully master the art of optimization so why should you gamble?
That is why there are many SEO companies these days. They can provide you with the things you need in order to have a successful online business. So why should you not do search engine optimization on your own again? Here are some of the best reasons why.
SEO has many factors – if you think that you are only going to repeat the same process over and over again to meet your ranking then think again. There are many factors that is involved in SEO. In fact, this is one area where change is constant and new approaches/strategies are discovered every day. While there are many SEO books that teach people ideas on how they should do optimization, it's a false advertisement. Expert SEOs know that there are many factors involved in optimization and sticking to the basics will not be really helpful. If you want to have a successful online business then knowing the basics of search engine optimization isn't enough.
It's all about experience – as I have mentioned, anyone can learn about SEO but not everyone can really put it into action. There are search engine optimizers that have been in this business for years and that experience alone tells you that they have enough knowledge and skills to help you. They know the different strategies to use as well as the solutions to the problems they will be encountering. So if you do not have the knowledge and skills to optimize your site then it is better to have someone do the job for you. This way you can be sure that they can truly put your site out there.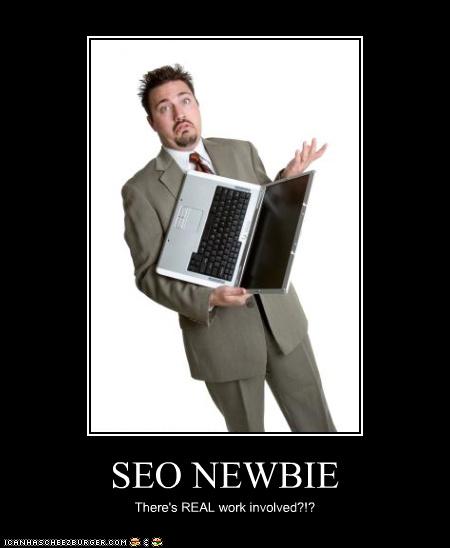 SEO software is expensive – understand that the knowledge in search engine optimization is not the only thing that you need. You will also need various tools and software to use in order to make the optimization a success. And when it comes to software, it could be very expensive on your part. It is a good thing if you already know what software to use but what if you have no idea what you are looking for? You might just end up buying the wrong one? It will be a waste of money when you could've invested it into something more useful, right? So better have someone who knows what software and tools to use. If you hire them, it will save you time and money. You don't even have to worry about understanding the whole software yourself. You can sit back and relax as you watch your investment grow.
SEO firms can do all the work for you – like I said, you can relax. You don't have to worry about rankings and results. Let the people in the SEO firm that you hired do all that. If something needs to be done, it will be their responsibility. They will be accountable for the progress that your site makes. This also reduces the risks for you in case you do the SEO on your own and then fail. You really don't want that to happen, right?
All the time in the world – since optimization needs time, for a beginner, it is very time consuming. If you cant find the results you are looking for, you might just end up being frustrated about it. So let the experts do the time for you. They know how to manage their time and what to do at certain hours. If you do that on your own, you will eat all your time and end up doing nothing. So it is best that someone do the job for you.